Yosemite Winter Hikes: 6 Top Trails You Must Explore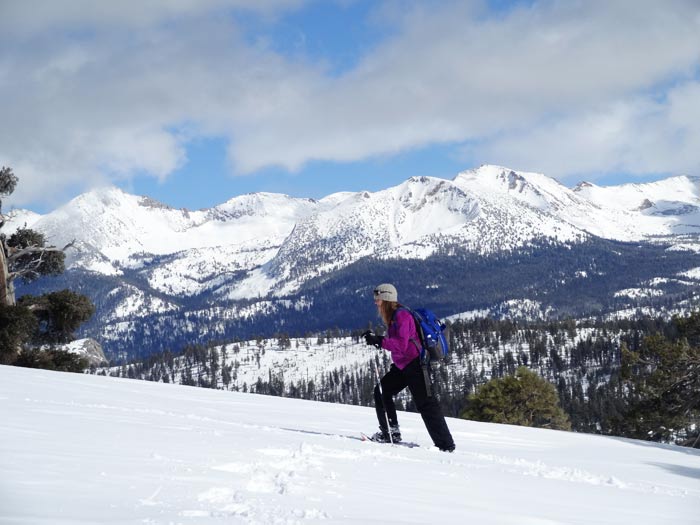 During summer peaks, on average Yosemite National Park gets more than half a million of visitors each year. During winter months, visitation to Yosemite is reduced to 118,000 of visitors. Visiting Yosemite in winter presents an amazing opportunity to explore and experience the park in a whole new dimension. Exploring Yosemite in winter is addicting! When it snows, the whole park gets transformed into a glorious winter wonderland! The silence and beauty of Yosemite in winter is truly an unforgettable experience! Here is a list of winter hikes to check it out.
6 Top Winter Hikes You Must Do In Yosemite
1. Bridalveil Fall (easy). At 620 feet (189 meters), hike to Bridalveil is short compared to Yosemite Falls. It is 15-30 min walk. There's some incline and the spray-soaked path can be slippery near the falls, but it's still a hike that almost anyone can do. It's famous for the mist that wafts off it when the breezes blow. Though like Yosemite Falls, plan to share it with lots of other folks.
2. Tunnel View (easy). Tunnel View is a must stop for any first-time visit to Yosemite Valley, and is especially more breathtaking during the winter with a blanket of snow covering the valley. Tunnel View is located outside of Wawona on State Highway 41. From this vista, you can see El Capitan, Half Dome, and Bridalveil Fall. This vista changes with each season to show something new but the best times to see Tunnel View is early spring (when Bridalveil Fall is at peak flow) and winter, when the beautiful granite domes are draped in snow and mist.
3. Snowshoeing to Dewey Point (easy). Snowshoeing to Dewey Point in Yosemite National Park is a great way to explore the wonders and beauty of the park during a time of year when there are far fewer crowds. The trail starts at the Glacier Point Road to the east end of Summit Meadow in Badger Pass area. The trail winds through a series of beautiful meadows continues on to some more difficult hills, and ends at Dewey Point. Snowshoeing to Dewey Point in winter is absolutely magical, and amazing experience. Snowshoes or cross-country skis can be rented at Yosemite Nordic Center. Overnight camping is allowed but not at the point itself. More information and overnight permits can be obtained at the A-Frame in Yosemite Ski & Snowboard Area (formerly known as Badger Pass).
4. Cross-country skiing to Ostrander Ski Hut (strenuous). My second favorite Yosemite's winter hike is cross-country skiing or snowshoeing to Ostrander Ski Hut. Ostrander Ski Hut was built in 1941, and it is located in the middle of the Sierra Nevada mountains. The hut's elevation is 8,550ft. and it is about 10 miles (16km) one-way from Yosemite Ski & Snowboard Area (formerly known as Badger Pass). The trek is definitely not the easiest and requires a lot of stamina. A majority of the people who do take the Horizon Ridge trail are intermediate and advanced level backcountry, cross-country skiers.
Ostrander Ski Hut houses a maximum of 25 people. Single bed with mattresses, two outdoor toilets, facilities, and community cookware are provided. No electricity or running water at this rustic ski hut. Carrying water from the lake, cooking your own food, and carrying sleeping bags is something you have to do. Ostrander Lake provides amazing views. The views of Half Dome, Clark's Range, Mtn. Hoffman, Mtn. Dana and Mtn. Conness is not to be missed on this trip! They are spectacular! Yosemite Conservancy website has a lot of great information about the hut, reservations, and fees.
5. Mirror Lake Trail (easy) a lovely trail to hike during winter in Yosemite. It is 2 miles round-trip with 100 ft elevation gain. It is a pretty easy, quick hike with beautiful views of Half Dome and the lake. Tenaya Creek fills up in the winter and can even freeze over to create a beautiful mirror. To get to Mirror Lake, take the shuttle bus stop to number #17.
6. Cross-country skiing trip to Glacier Point (strenuous). My third favorite Yosemite's winter hike is skiing to Glacier Point Ski Hut. The distance from Badger Pass Ski Area to Glacier Point Hut each way is 10.5 miles (16.8 km). Cross-country ski trail to the hut is Glacier Point road. Glacier Point skiing tracks are set by machine on the Glacier Point road. It is truly the best trail for beginners or those wanting a comfortable ski. Glacier Point Ski Hut is located at one of the most spectacular sites in Yosemite National Park. Every summer, the Glacier Point Ski Hut operates s as a gift shop, but during the winter it transforms into a 20-person chalet. The hut includes several sofas, surrounding a wood stove and indoor lavatory facilities. Meals, sleeping bags, pillows are provided and the hut is well maintained during winter months.
Glacier Point Ski Hut Reservations are not always easy to get, so winter camping is an option. Yosemite winter camping is allowed near the Glacier Point, but not at the point itself. Overnight registration permits can be obtained at the A-Frame building in Yosemite Snowboarding and Ski Area. Yosemite Mountaineering School and Cross country ski center has also more detail information about the trip and can be reached at 202-372-8444.
---
---
0 comments
Leave a comment