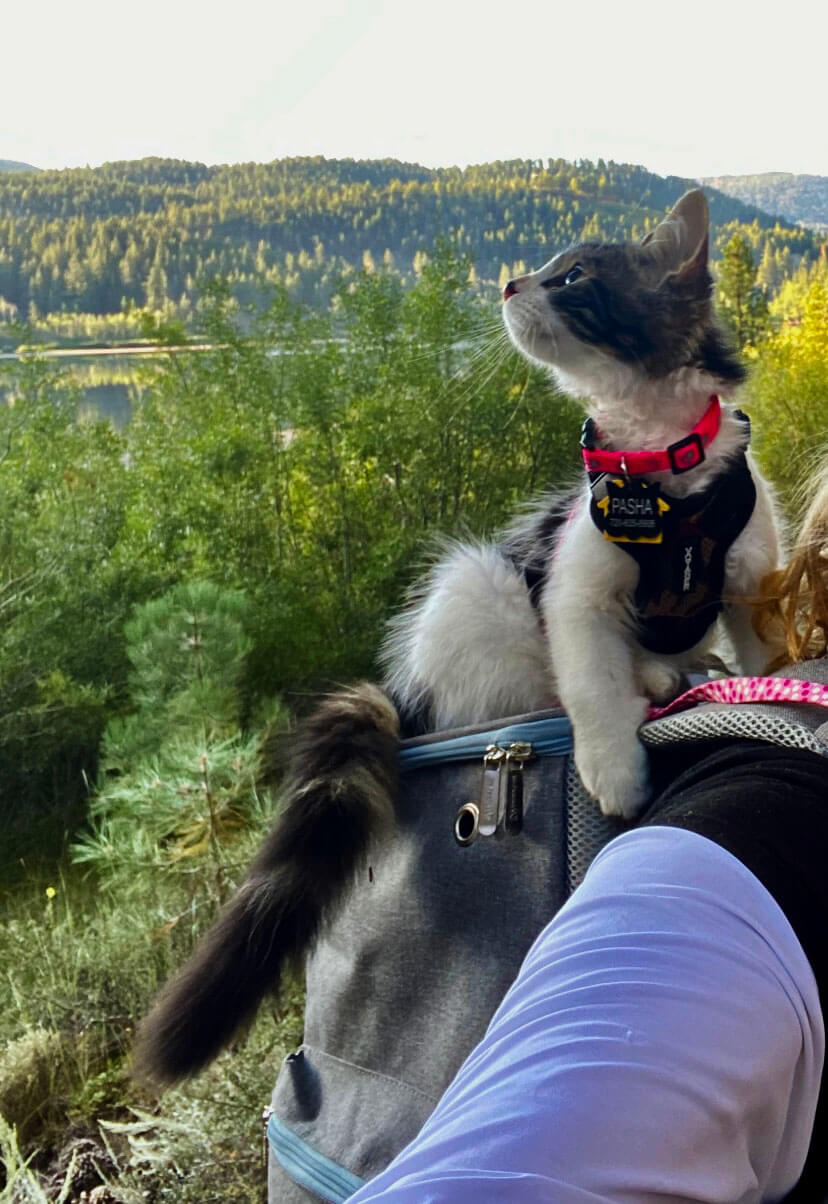 I have adopted a three-month-old kitten from the Humane Society in Reno, NV. I named him Pasha meaning, "small". Pasha is also a diminutive short name for Pavel in Russian language. His original name at the shelter was "Quack." After bringing him home, he was very skinny, had diarrhea, and was terrified of everything, including me. After having him for three weeks now and even going on his first hike to Spooner Lake in Lake Tahoe, he is adjusting well to me and the outdoor environment.
Getting him used to wearing his harness was not as bad as I thought it would be. After putting his harness on the first time, I left it on for at least 24 hours for him to get used to. He quickly acclimated to it. It took also about 2 days to get him used to wearing his harness. In addition to him getting used to his harness, wearing his collar and being on the leash, leash, I also got him used to his new travel carrier. The carrier is working well so far. I have not had any major issues. He loves going in every time I touch the carrier!
When hiking, I only go early in the morning or late in the evening when temperatures are cooler. Our first hike to Spooner Lake in Lake Tahoe was a success!. He loves being on the trail and exploring outside! Here are the photos from our first hike!
---
---