8 Day Hiking Trip to Arches and Canyonlands National Park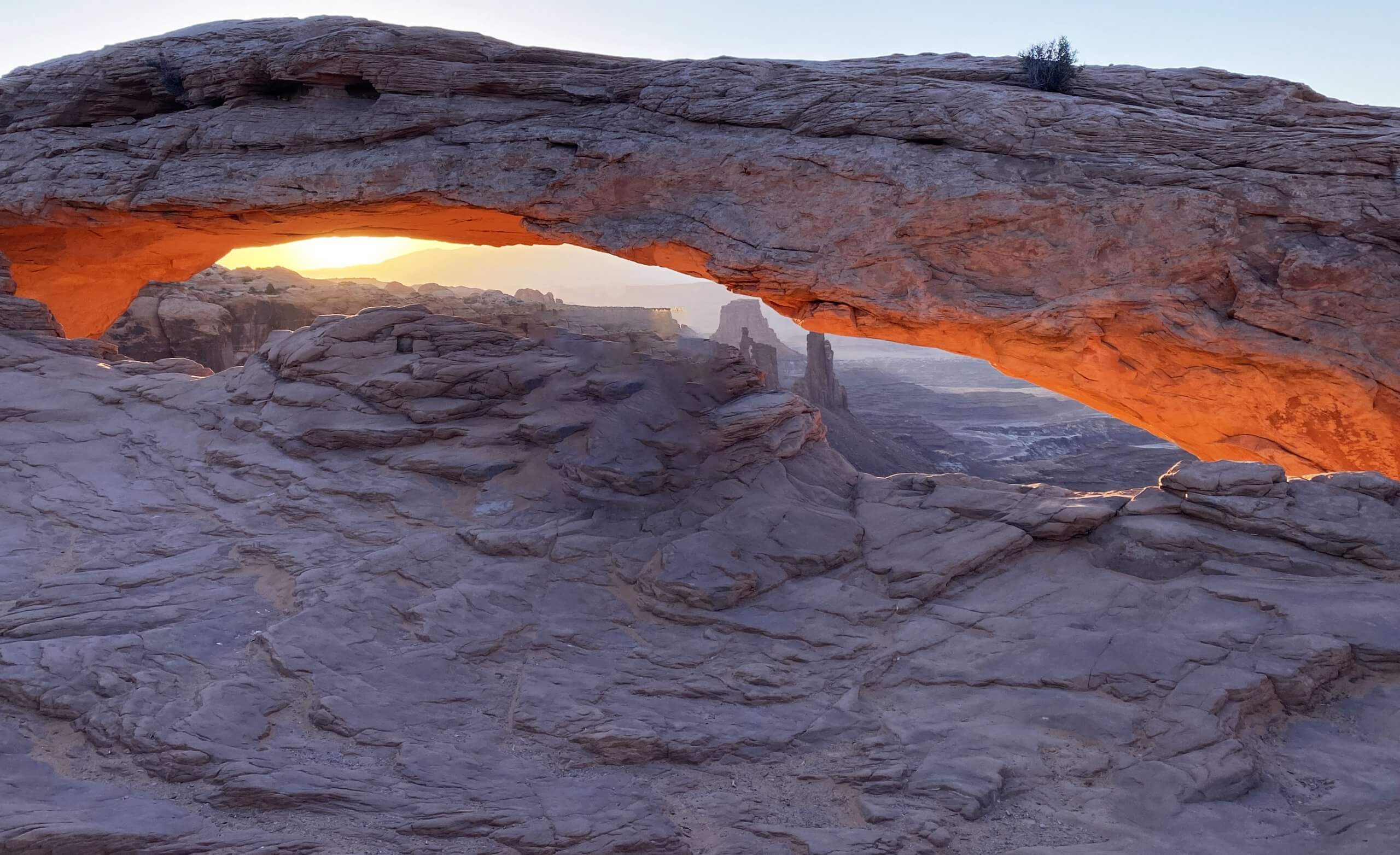 When I think of Arches and Canyonlands National Park, what is the first thing that comes to my mind? Sandstone arches? Rugged scenery? Dramatic canyons? Yes. Arches and Canyonlands National Park has a lot of that and much more. Both parks are worth a visit! I spent a good amount of time exploring both of them, and I absolutely loved it! Both parks are on my favorite list! Arches National park is famous for its 2000 arches and it is a perfect place for novice hikers. Canyonlands National Park on the other hand is divided into four districts: the Island in the Sky, the Needles, the Maze, and the combined rivers—the Green and Colorado—which carved two large canyons into the Colorado Plateau. While these areas share a primitive desert atmosphere, each retains its own character. Island in The Sky District is where I spent most of my time exploring the trails.
Hiking the High Desert
The Canyonlands are high desert country, which means there is NO water on the trail! I had to drink a lot of water in advance and carry a lot of water which is not my favorite thing to do. Being mentally and physically prepared and having the right equipment is vital to successful hiking in high desert.
Water Dilemma
Unlike hiking in Yosemite or Glacier National Park where you can bank on filtering or purifying water from a stream or lake along the way, water in Canyonlands does not exist. It's very likely the only water you'll drink is the water you carry. This is actually a difficult adjustment for many people accustomed to hiking in non-desert climates. Hiking in the high desert, simply put, provides more exercise than hiking in moist climates. You can't go lightweight because you must carry water. Park Rangers recommend taking 1 gallon of water per person per day for long day hikes and even more for backpacking trips. Carry water is heavy, so for many people this essentially limits the length of the trip.
Faint Trails
Most easy trails such as, Aztec Buttes, Mesa Arch, White Rim, Murphy Point, Whale Rock, Upheaval Dome and Grand View Trails are well defined and marked. However some trails receive infrequent use and can be difficult to find in places. Plus, terrain such as slick rock and canyon washes makes construction and maintenance of permanent trails nearly impossible, so the NPS uses cairns to mark these routes. Some trails simply follow canyon washes with an occasional cairn to remind you that you're still on the correct route. In a narrow canyon the trail can rarely go anywhere but between the canyon walls.
---
---