A Lesson I've Learned on Mt. Shasta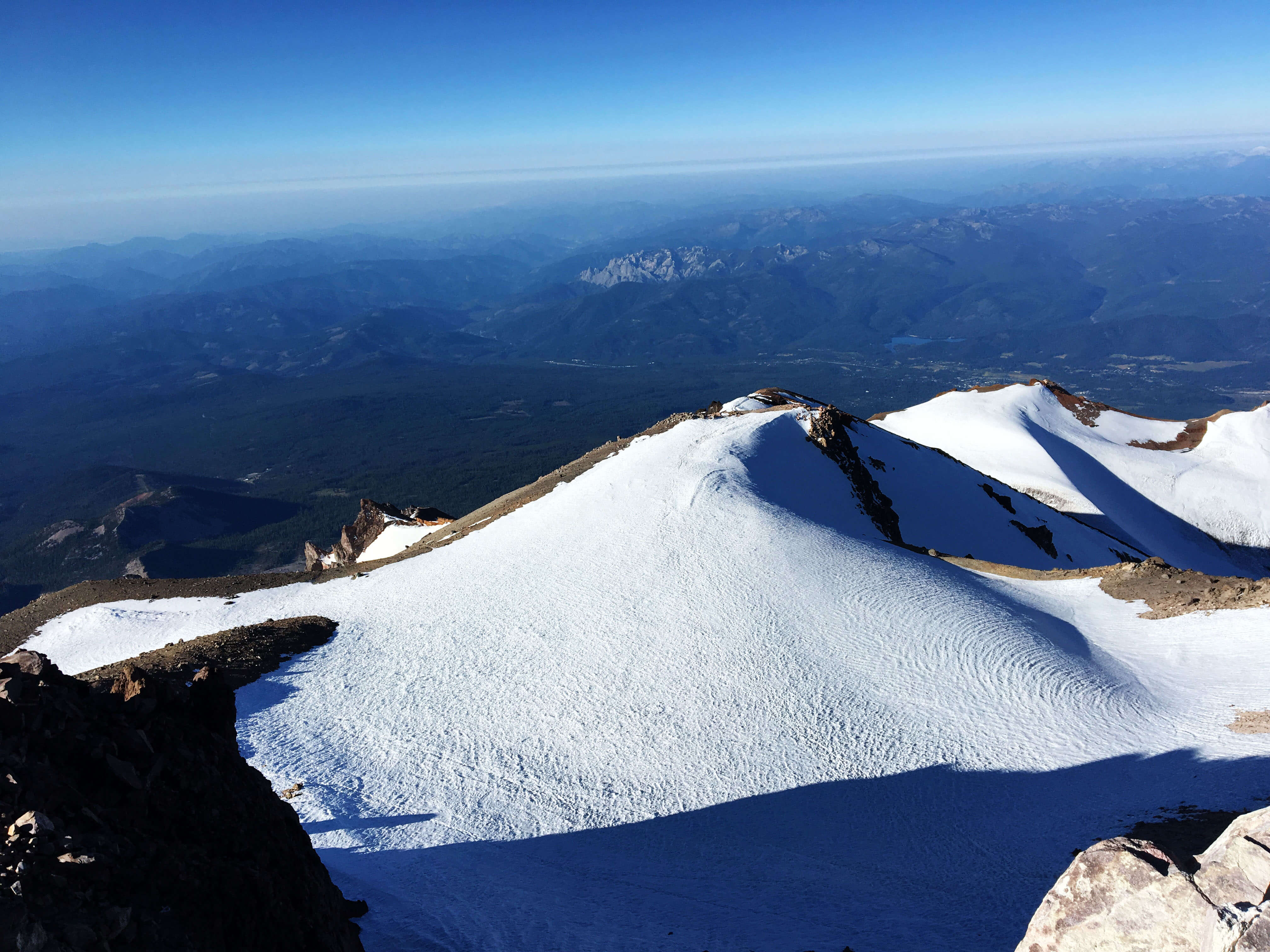 Things I have Learned About Climbing Mt. Shasta
2 days prior to climbing Mt. Shasta, I heard reports that they were two rescues happening on the mountain. One man broke his ankle at 12,000ft. near Avalanche Gulch and one woman fell into a crevasse due to slip and fall. Having never climbed Mt. Shasta in my life, nor having any kind of mountaineering skills, I was feeling worried.
To keep my mind from worrying, I was focusing on couple of things. 1. Staying hydrated at all times to prevent altitude sickness. 2. Watch my footing to avoid slip and falls. 3. Staying close with my group to avoid getting separated. After starting my climb from Helen Lake at 3:00a.m. going through Avalanche Gulch route, I got separated in the dark from my group at 4:30a.m. at 12,000ft.
Standing all alone in the dark with my headlamp on and turning my head in all directions, I realized what happened and why it happened. I was eager to reach the summit! I rushed myself too quickly barely looking at my route and for my group. My teammates kept going up towards the Red Banks, and I was too far on the other side of the Avalanche Gulch route.
At 8:30a.m. taking a much technical route, I safely reached the summit! Reaching the summit was my goal, but the summit drug can easily cloud your judgement, blur your priorities, blind you to the beauty around you, the joy of friendship, and the power of the moment! After seeing my friends again and the smiles, hugs, congrats I have received to what I thought was an impossible climb for my level of ability turned into one of the the most memorable, tough, climbs I have ever experienced.
Basic Things To Consider For Your Hike/Climb

Some of the basic things you need for your climb are mountaineering boots, climbing helmet, ice axe, crampons which all can be rented at the Fifth Season store in Mt. Shasta. I also strongly recommend getting a map at the store. I personally found it helpful having my map with me. Depending on when you are planning to go and the route you are taking, here is an additional climbing gear list you might want to consider.
When starting your climb at Helen Lake, plan to take at least 3 liters of water with you. In addition, I personally start hydrating well in-advance prior to my climb to prevent any issues with altitude sickness.
Permits can be obtain at the Fifth Season store. There is also a self registration box at the Bunny Flat Trailhead you can use to get a permit. Parking and campsites are widely available at the trailhead and all around the area.
I would strongly recommend to check the weather reports on the Mt. Shasta Avalanche and Climbing Information web site prior to your climb.
Cell Phone signal including AT&T and Verizon works fine on the mountain. No problem with receiving or sending text messages.
---
---
0 comments
Leave a comment