My trip to Matterhorn Canyon Loop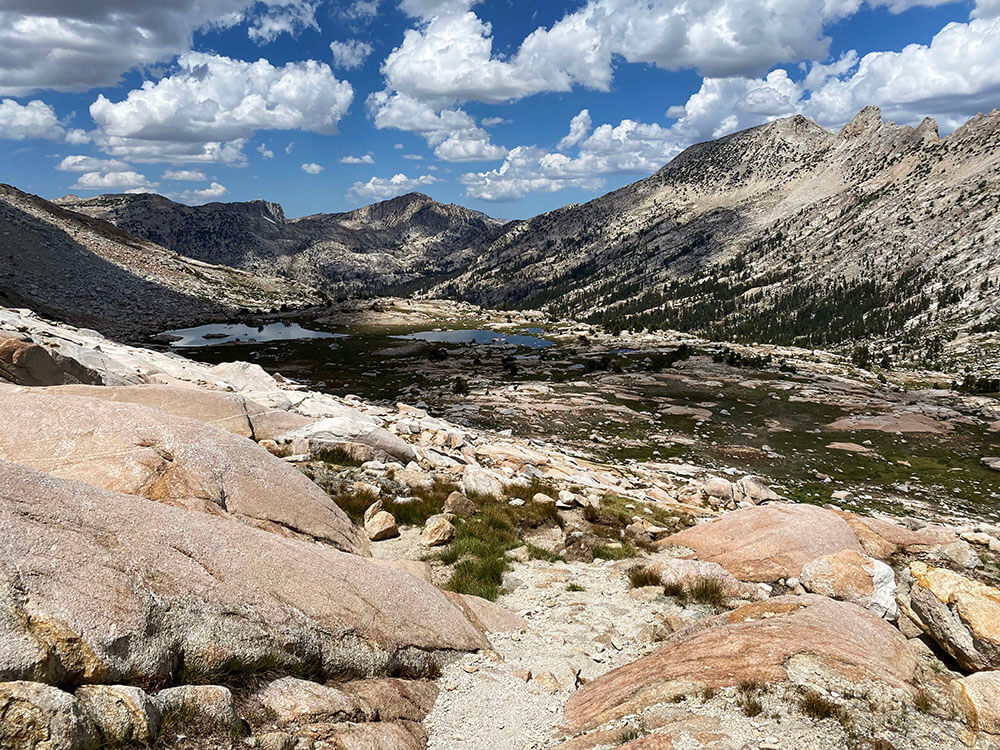 Matterhorn Canyon Loop is one of the best trips I took in the Sierras! The glaciated granite of northern Yosemite National Park is rich in all its glory and all the features that Sierras offer make backpacking an addictive experience! Matterhorn Canyon is located in Hoover Wilderness and Northern Yosemite. The 50-mile loop traverses through a very scenic area in the Northern section of Yosemite National Park. The highlight of the trip is a stay at Benson Lake, which features a large natural sand beach and mountain views. I stayed at Benson Lake for two nights. Other highlights include glacial-fed alpine lakes, impressive granite peaks, meandering rivers, and alpine meadows.
I obtained my permit at the Bridgeport Ranger Station, and started my trip at Leavitt Meadow Trailhead. hiked for 50 miles along the Pacific Crest Trail (heading south) and did another 50 miles hiking in Hoover Wilderness. It took me 10 days to complete my trip. The most difficult stretch, I endured during my trip is hiking the PCT to Benson Lake. The section is physically demanding and strenuous. Mountain passes I went through are Dorothy Lake Pass, Benson Pass, Seavey Pass, Burro Pass and Mule Pass.
Matterhorn Canyon Loop Photo Gallery.
---
---