Top Day Hikes Along Highway 395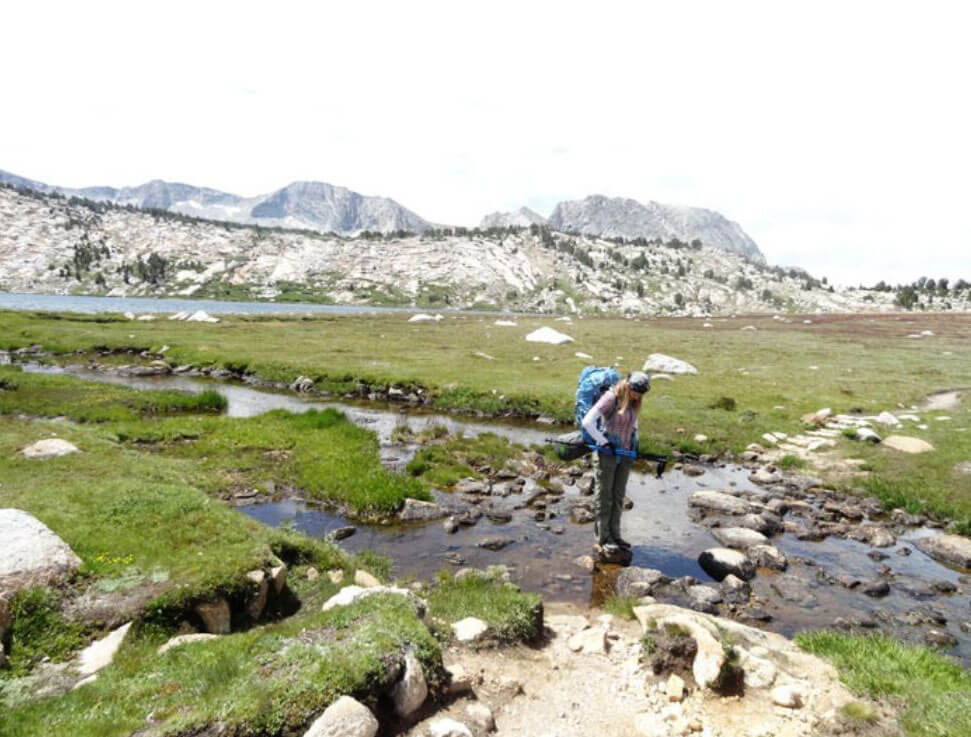 Hikes along the Highway 395 by far are truly one of the best I have ever seen in the Sierra Nevada. Highway 395 is the road that parallels the Eastern Sierra's and provides access to some of the best hiking, lakes, and adventures you can find in California. Here are just few trails I had the opportunity to explore so far.
1. Virginia Lake Trail: At the foot of Dunderberg Peak, this trail climbs steadily through alpine meadows, and passes numerous lakes and an old mining cabin, finally arriving at Summit Pass with views of Sawtooth Ridge. Be prepared for a strenuous hike at 10 miles round trip.
2. Fern Lake Trail: The Fern Lake Trail is one of the more difficult hikes in the June Lake Loop, despite being only about 1.75 miles to the lake. You gain about 1600 feet in elevation in a fairly short distance. On the other hand, the rewards of this hike are incredible! The Yost Lake and Fern Lake Trails follow the same path for about a mile, then you hit a sign that switches you back to the right (and up!) towards Fern Lake.
3. Lundy Canyon Trail: One of the most highly regarded hikes in the Eastern Sierra for wildflowers, fall colors, waterfalls and even a beaver dam, the trailhead is at the end of Lundy Lake Road, off US Highway 395, 7 miles north of Lee Vining. This is a moderate hike at 4.6 miles round trip.
4. Parker lake Trail: From the north end of Highway 158 (June Lake Loop), take the Parker Lake Road to the trailhead parking. A short hike along the aspen-lined creek has a few switchbacks and offers big rewards with a serene lake tucked at the base of the Sierra Nevada's. You can also sneak a peek at Mono Lake from this gorgeous hike. TIP: Afterwards, head on down into June Lake Village for hand-made candy at Cathy's Candy. This trail is easy to moderate at 4 miles round trip.
5. Convict Lake: Convict Lake is one of the most breathtaking and serene hikes in the Eastern Sierra. A gentle two-mile trail winds around the lake, through a beautiful aspen grove (that has spectacular colors in the fall) and along a boardwalk that crosses over inlet streams that run strong with snowmelt in the spring. TIP: Convict Lake Resort offers horseback rides, and also has a marina with boat and kayak rentals for you to enjoy.
---
---