A Day Hike to Phantom Ranch via South Kaibab Trail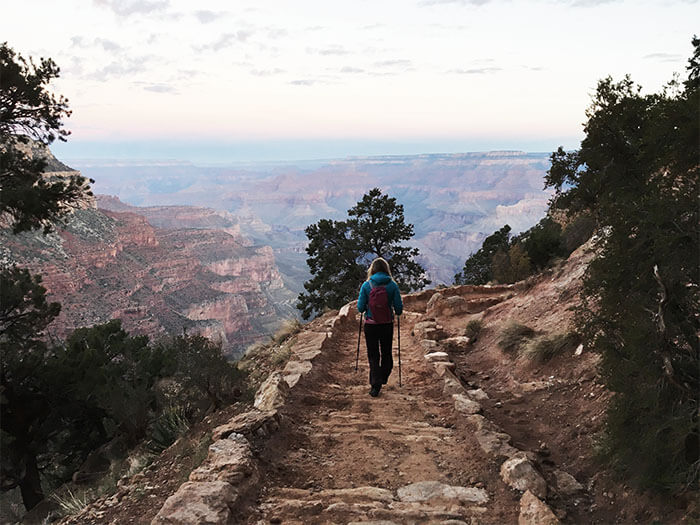 Today, I have completed my long exhausting day hike to the bottom of Grand Canyon and back to the top of South Rim. I started my hike at 5:00 a.m. in the morning on the South Kaibab Trail and after five hours of hiking, I reached the Phantom Ranch. After several hours of rest, I hiked back to the top of South Rim. The hike without a doubt is physically demanding and strenuous! Not to mention SUPER steep for my level of ability.
Preparing for a hike: Drinking water several days in advance prior to my hike helped greatly with staying hydrated. Access to water and shade is available on the Bright Angel Trail, but not on the South Kaibab Trail.
Battling heat is the worst experience I've endured while hiking in the canyons. Things I did to stay cool is wearing my wet bandana and keeping it wet around my neck. Taking it slowly, resting often and eating a lot of snacks did wonders for me to complete the hike all in one day.
Map of Bright Angel and South Kaibab Trail
---
---