Backpacking in Mt. Rose Wilderness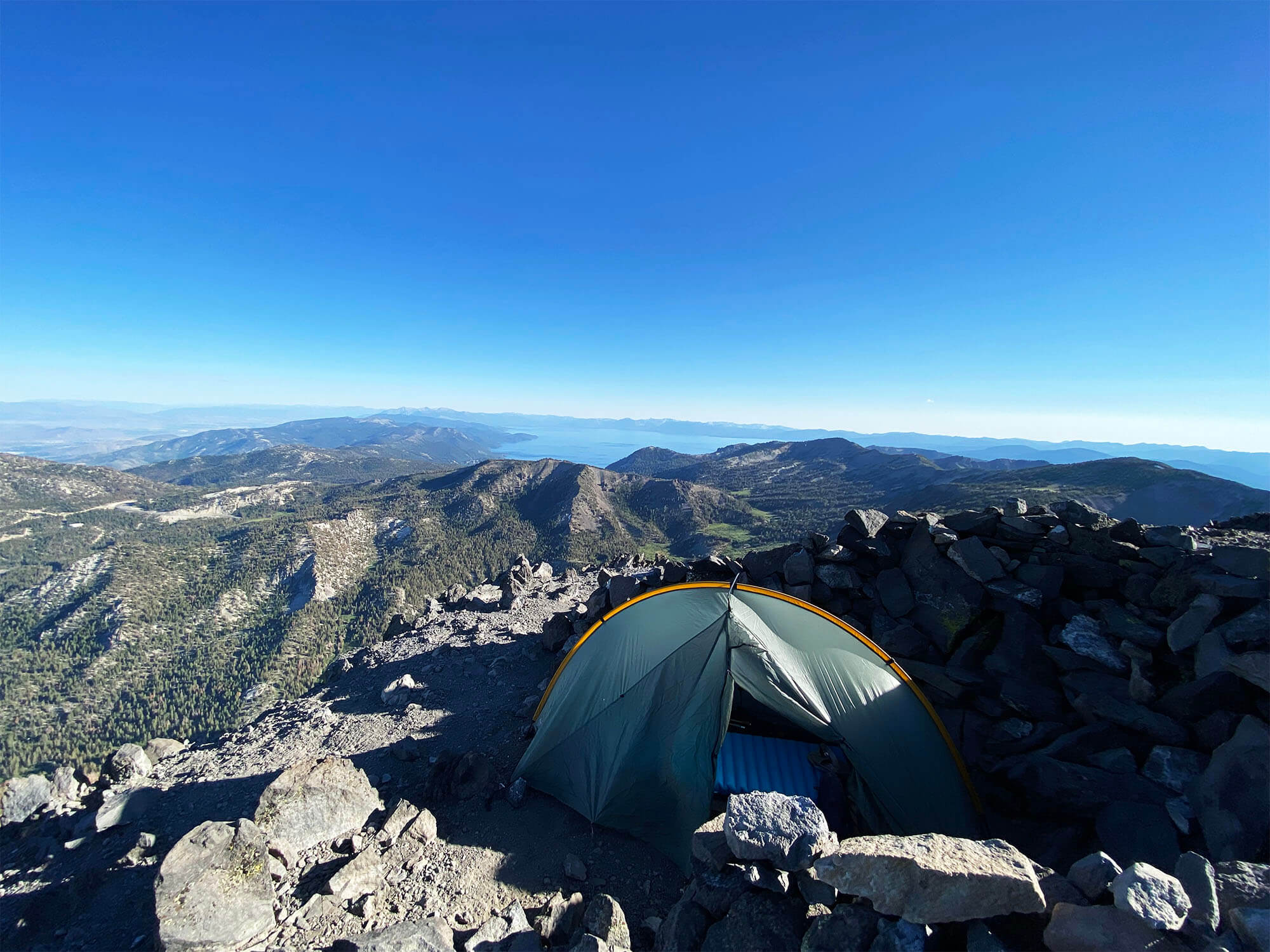 This past weekend, I did a backpacking trip to Mt. Rose Wilderness. I camped on top of the summit with some of the rewarding views I could ever dreamed of. For a one night backpacking trip, I did not take a lot. Just my favorite Montbell sleeping bag, sleeping pad, my tent and few granola bars. That's it! I survived the night, after sleeping on top of the peak with some of the most rewarding sunset I have ever seen so far this summer.
Mount Rose sits at At 10776 feet, and it dominates the skyline of northern Lake Tahoe. It is also the tallest peak along the northern portion of the lake and the third tallest in the Tahoe Basin. With just under 2,000 feet of elevation gain, the majority of which comes in the second half of the 5-mile trail to the peak, the route to the summit passes several distinct areas including Galena Falls. The distance to the summit is five miles one-way. The Mt Rose hiking conditions are similar to other hiking experiences at Lake Tahoe. The trail is hard-packed and durable, and it's easy to follow. It's also graded favorably so that there are no sections excessively steep or dangerous.
Trail Information:
Location: North Tahoe – Mount Rose HWY/SR 431 – Mount Rose Summit Trailhead
Hike Time: 6-7 hours
Total Mileage: 11 miles (out-and-back)
Trailhead Elevation: 8,900 feet
Highest Point: 10,776 feet (Mount Rose summit)
Total Elevation Gain: 2,500 feet
Trail Conditions: Hard-packed sand and rocky terrain (near summit)
---
---