5 Top Day Hikes in Two Medicine Valley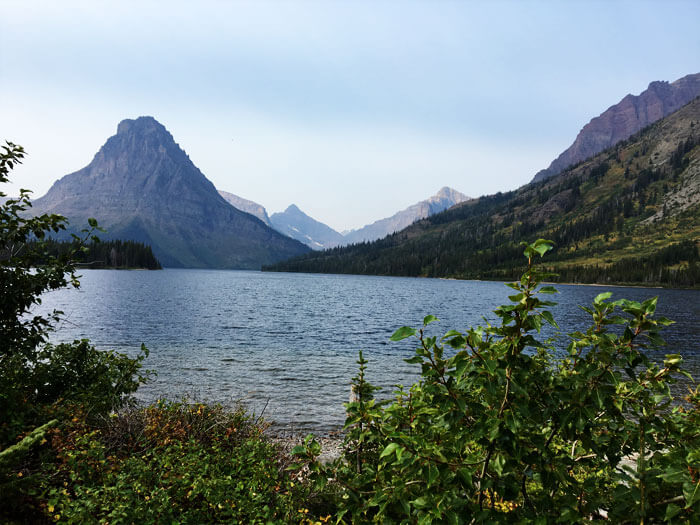 The Two Medicine Region is a secluded part of Glacier National Park. Hiking in this unspoiled area takes you past waterfalls, cliffs, caves and waterfalls. Contemplate the surreal blue of Cobalt Lake and catch glimpses of lots of Montana wildlife during your hike!
Things I have Learned About the Place
Before the Going-to-Sun Road was constructed, Two Medicine was a primary destination for travelers arriving by train. After spending a night at Glacier Park Lodge, visitors climbed on horseback to ride to Two Medicine for a night in one of the several rustic chalets or canvas tipis built by the Great Northern Railway. From Two Medicine, a system of backcountry tent camps and chalets allowed these adventurous visitors to live in Glacier's wild interior.
Two Medicine Valley is rich in scenery, providing those willing to travel by foot with a truly wild experience. Tenderfeet can also venture off the roads and into the park on a casual boat tour on Two Medicine Lake.
Today, Two Medicine has become a somewhat off-the-beaten-path discovery. Once discovered, it becomes a favorite spot. Amazing vistas, extensive trails, crashing waterfalls, and sparkling lakes awaits.
5 Top Day Hikes in Two Medicine Valley
Aster Falls
The hike to Aster Falls begins from the South Shore Trailhead at Two Medicine Lake. Just going to the trailhead is a worthwhile experience.  At 1.1 miles you'll cross over Aster Creek, and in a short distance will reach the Aster Park Trail, which leads to Aster Falls and Aster Park Overlook.
Rockwell Falls (moderate)
Rockwell Falls Trail is a 6.6 mile moderately trafficked out and back. The hike to Rockwell Falls begins from the South Shore Trailhead at Two Medicine Lake. Just going to the trailhead is a worthwhile experience. The view from the eastern shore of the lake, with Sinopah Mountain, Lone Walker Mountain and Flinsch Peak forming a picture perfect backdrop, is one of the most beautiful scenes in Glacier National Park.
Running Eagle Falls ( easy)
Running Eagle Falls or "Trick Falls" as they call it is a must see in the Two Medicine Area. It's a very easy, handicap accessible trail. It is.6 miles round-trip with an elevation gain of 15 feet.
The trailhead for Running Eagle Falls is located 1.1 miles west of the Two Medicine entrance station.
Running Eagle Falls, also known as "Trick Falls", flows off the outlet stream between Two Medicine Lake and Lower Two Medicine Lake.
The waterfall receives its nickname, "Trick Falls", because there are actually two separate waterfalls in the same location. During the spring run-off water rushes over the top ledge for a 40-foot drop, while obscuring the lower falls. However, as the volume of water decreases by late summer, and the upper falls "dries up", water continues to rush through a sink hole at the top of the cliff before flowing out of an opening in the cliff face, thus creating the lower 20-foot falls.
Scenic Point (strenuous)
A half-day hike from Two Medicine Road to Scenic Point is 3.8 miles one-way; or a backpack from Two Medicine Road to East Glacier is 10 miles one-way with 2300ft elevation gain. The trail climbs to the summit of the windblown dome known as Scenic Point. On a clear day you can see out across the high plains all the way to the Sweetgrass Hills, some 100 miles distant.
Dawson-Pitamakan Pass Loop (strenuous)
Dawson Pass and Pitamakan Pass Loop is a 17.2 mile lightly trafficked loop trail located near East Glacier Park Village, Montana that features a lake. The trail is only recommended for very experienced adventurers.
---
---